Scents of Direction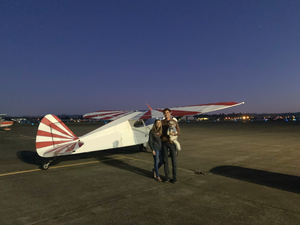 About US
While practicing social distancing during the COVID-19 outbreak. Founders of Scents of Direction Candle Co., Mark & Amanda, started to miss the adventurous parts of life beginning with the smell of the great outdoors. From climbing mountains, to being at the beach, or simply playing with the dogs (Bee & Hank) in the park.
One day, Amanda was desperate to leave the house and explore the aisles of Target, Mark asked her what she needed at Target and she responded with the answer of nothing, she only wanted to wander and maybe pickup a candle or two. Knowing that wasn't a reasonable thing to do, during a pandemic, Mark suggested a date night where they could make their own candles.
Soon after, Scents of Direction Candle Co. was founded in May of 2020 and a new adventure began.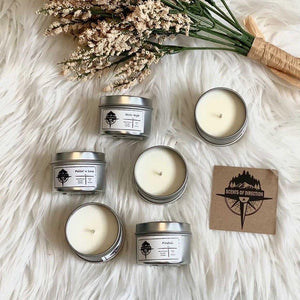 About our Candles
100% soy wax, paraffin free, vegan & cruelty free.
Our fragrances are infused with essential oils and contain no phthalates.
Our cotton braided wicks provide a clean and even burn to assure a long lasting candle.
All candles are individually poured by hand with utmost care, but at times you may find minor imperfections that don't effect the quality of the candle.
All our jars are reusable. Share what you did with your jar on our Facebook page!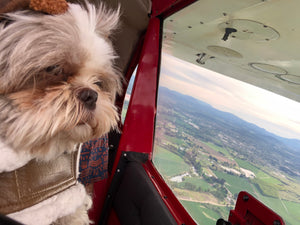 Our Mission
Here at Scents of Direction we strive to make high quality, all natural, non-toxic, clean burning soy candles. For the aromas direct you to your own little paradise.
We strive to support family owned and operated businesses by sourcing our materials from the USA.